Begum Bilquis Edhi
Begum Bilquis Edhi was a professional nurse in Pakistan. And one of the country's most active philanthropists.
She was the co-chair of the Edhi Foundation. Which is a charitable organization in Pakistan that provides various services. Including a hospital and an emergency response service in Karachi.
People call her as Pakistan's Mother. Edhi was born in the town of Bantva in Gujarat in 1947. However, she was a disliked school as a youngster.
And instead chose to work as a nurse at a tiny but growing dispensary in 1965. Abdul Sattar Edhi, the company's founder, hired a lot of nurses. Including Bilquis, who was unusually from a Muslim family. Later, she married him.
After all, Begum Bilquis Edhi died at the age of 74. However, she was one of Pakistan's most well-known social activists. With a significant following and reputation.
She spent almost six decades of her life assisting those in need. Her organization has saved over 42,000 abandoned infants. She did this job well by putting cradles at Edhi Homes and centers around the country.
She had been suffering from a heart condition. It was for a few days and was being treated in a private hospital.
Her blood pressure dropped suddenly after being taken to the hospital. And she was considering to be in stable condition.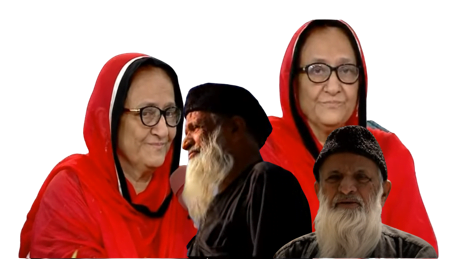 HISTORY AND EFFORTS
After Abdul Sattar Edhi died in 2016, Bilquis Edhi and their children maintained the charity network that began as a one-person ambulance service in Karachi immediately after Pakistan's independence in 1947.
When she and her spouse married in 1966, she was still a young nurse. Despite threats and criticism, they continued to manage a network of services. Consequently, committed to their humanitarian efforts.
Among the services of Begum Bilquis Edhi were Ambulances, emergency aid, homeless shelters, and orphanages. Further, unclaimed body burials, animal shelters, and blood bank.
By: Bahaar Abdullah