Ozark season 4

Ozark season 4 is a dramatic but ultimately underwhelming portrayal of a criminal family. Ozark's penultimate episode seemed like it had to include at least one character death by default.
There's no way everyone will make it out alive from this concert. It's a bit of a shock when the first body falls.
For a few sequences, it looks to be either Rachel or Ruth. However, it is Nelson, the Navarro cartel's assassin, who Rachel herself kills.
"Mud" is mainly about Wendy's mental deterioration up to that surprise closing scene. Wendy has snapped after losing her children to her abusive father in the last episode.
She has exhausted all of her options to rescue her family, and she now has nowhere to turn.
Wendy is murmuring to herself and realizes she needs professional treatment. She's got the cash, but she'll have to commit for the night. She won't be able to pay her way in because the facility is currently Full.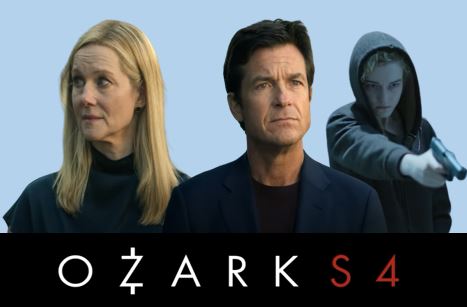 STORY REVIEW

Ozark's fast-paced nature keeps you from thinking about how absurd the plotlines have become. Consider Wendy's admission to a psychiatric facility to save her children from moving in with her father.
However, she stated that the family is just days away from hosting a significant gala to launch their philanthropic foundation.
They can't afford to scare away major funders with any suggestions of scandal. In the series' conclusion, there are some significant deaths.
And Ozark's high death toll has turned watching the program into a game of guessing who will die next.
Even what occurred after the family was involved in a significant automobile accident.
A flash-forward began the current season. Meanwhile, Ruth continues her aggressive takeover of the Missouri Belle, surprising Marty with another unexpected maneuver.
She got her name on the license after inheriting Darlene's shares. On the other hand, Marty is well aware of the danger it may cause.
They may all be killed for interfering with the Navarros' plan but Ruth appears unconcerned.
Ruth is driving in the rain late when a car starts chasing her. It turns out to be Nelson.
By: Bahaar Abdullah