Wiseling is a Proprietary Trading firm located in Finland that specializes in day trading equities and cryptocurrency.
Wiseling was raised as a startup in the year 2020, and today the company positions itself as one of the leaders of the modern financial and investment industry.
Basically, Wiseling is an investment firm for everyone.
In my experience, I have personally been paid out as promised in my account every day except weekends (Saturday & Sunday) as stated by wiseling. I have invested half an Ethereum (0.5) and $50 which is the minimum for Ethereum and USD, so far so good. 🙂
Clever, smart, intelligent = WISE !
Warranty – Security – Web and mobile applications – Fast exchange – Always close by – Fixed income
WISELING DEPOSIT & WITHDRAWAL: by Bitcoin, Ethereum, USDT Coin, Litecoin, and Cash Through Perfect Money.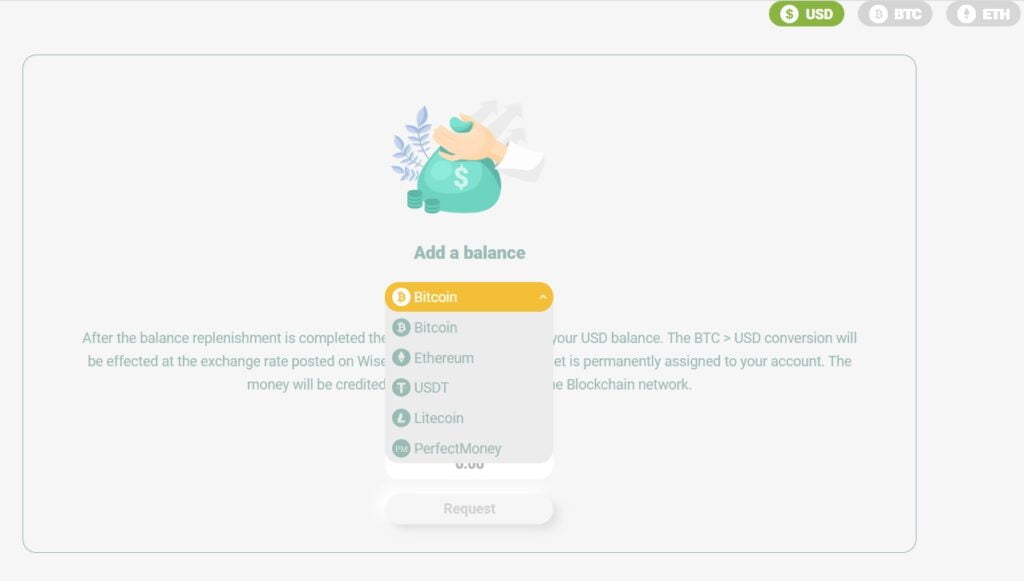 INVEST IN: Fiat assets
Fiat currency
Forex market
Stock market
Commodity Exchanges
Futures market
INVEST IN : Crypto-assets / BTCBTCETH
BitCoin
Ethereum
INVEST IN: Industry
Medical industry
IT industry
Wiseling is one of the easiest Platforms I have used in my whole life. Give it a try, if you don't like it then drop it. SIMPLE …
You can invest BTC and ETH straight into the wallet they provide when you click on & add Balance from the Finances section on the left.
after that select what currency you want to use USD, BTC or ETH highlighted in green on the right side of the screen.
Then in the middle of the screen select from the currency list in the yellow, remember $USD can only be brought in through a Perfect Money account unless you want to convert your bitcoin or altcoin into cash money.
Wiseling A Big Fat Scam! Turns out.
Read about making perfect money account here : https://www.wanttono.com/websites/perfect-money/