Boris Becker bankruptcy case

Boris Becker bankruptcy case has ruined his whole career and reputation. In 2017, he was sentenced to two and a half years in jail for breaking his bankruptcy.
Boris is a three-time Wimbledon champion and former world No. 1 tennis player. He was guilty of four charges relating to bankruptcy.
Becker was sentenced to prison for failing to report, conceal, and dispose of significant assets.
Boris Becker was accompanied by his partner, Lilian de Carvalho Monteiro. She was sentenced at London's Southwark Crown Court.
Judge Deborah Taylor said the former tennis player would serve half of the term.
According to the Press Association, the court stated that he had lost his reputation because of the Boris Becker bankruptcy case and all of his possessions and profession.
Consequently, he has shown no sorrow or acknowledgment of his guilt. Boris has attempted to separate himself from wrongdoing and bankruptcy.
The court accepted his humiliation as a necessary part of the process.
According to the Insolvency Service, the assets he had including €426,930.90 (about $450,000) were transferred to multiple third parties.
He moved it to a house in Leiman, Germany, and bought 75,000 shares in Breaking Data Corp.
According to Reuters, prosecutor Rebecca Chalkley had requested the judge to impose his term.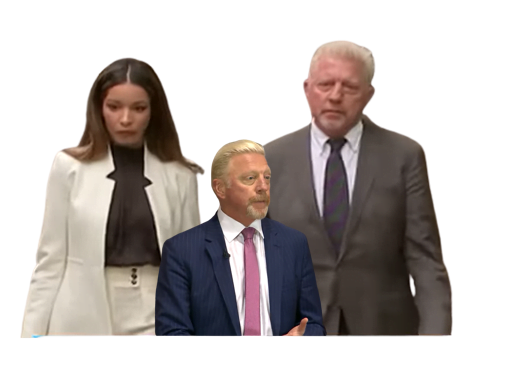 INVESTIGATION OF CASE
Becker was accused of playing on the system in bad faith by hiding and moving assets to deprive creditors of assets worth more than two million pounds ($2.51 million).
Dean Beale stated that Becker failed to report significant assets to comply with his legal responsibility in his bankruptcy. Dean is the Insolvency Service's top executive.
However, this verdict should serve as a wake-up call to those who believe they can hide their riches and get away with it. Later, they will be found out and prosecuted.
Becker's lawyer, Jonathan Laid-law, told the court that Becker's time in jail has completely damaged his career and shattered any further prospects of making an income.
His reputation is in shambles but In spite of that, he has to live and he will be unable to find a job. He will have to rely on the kindness of others to get by.
By: Bahaar Abdullah