Cristiano Ronaldo lost newborn
Nothing could be more heartbreaking than a parent losing their child. The professional soccer player Cristiano Ronaldo and his wife, Georgina Rodríguez, are going through the same pain as they announced the news of their newborn son's death.
The news was proclaimed on social media in a joint statement posted by them on Monday. But the couple did not share the cause of their baby's death and asked for privacy in their grief.
Ronaldo in his tweet stated that right now the only thing that is giving them strength and hope is the birth of their baby daughter.
Manchester United star footballer is father to four other children including a pair of fraternal twins.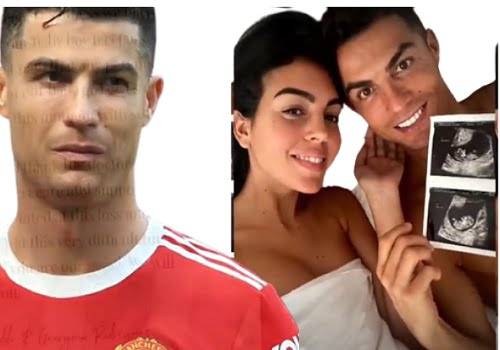 The star couple announced in October that they are expecting twins. And in December the Manchester United and Portuguese star announced that they were expecting a baby girl and a baby boy but unfortunately the boy couldn't survive after birth.
Child mortality is an issue that remained a global alarm. According to statistics though the number of deaths in children under 5 years old has decreased from 60% from 1990 to 2020. But the dilemma still haunts as the worst a parent could imagine.
The football world is sharing their sheer condolences to both parents. Manchester City, Leeds United, and Liverpool posted on social media their sympathy for Ronaldo and Rodrigues.
Manchester United stated in their post that Your pain is our pain, and sent their love and strength to the family. While Cristiano Ronaldo's teammate Marcus Rashford also tweeted on Monday and shared his empathies.
Sympathetic tweets were posted by Cristiano's former Real Madrid teammate James Rodriguez, current television pundit and former footballer Gary Lineker, Brazilian women's star Marta, and three-times World Cup winner and former Brazil star Pele.
The star football players and celebrities are sharing their grief and sorrow with both parents over the death of their child. And they are praying for the couple to get strength and recover from their mourning as early as possible.
By: Javairia Israr