Footer Editing  in OpenCart:
Footer editing can be a must if your theme does not allow for it, When it comes to customizing or changing an Opencart theme that can't be changed in your admin section, can be done through actually editing the appropriate installation files.
Saying this, be very careful to backup before editing and do your research preferably from more than just one source.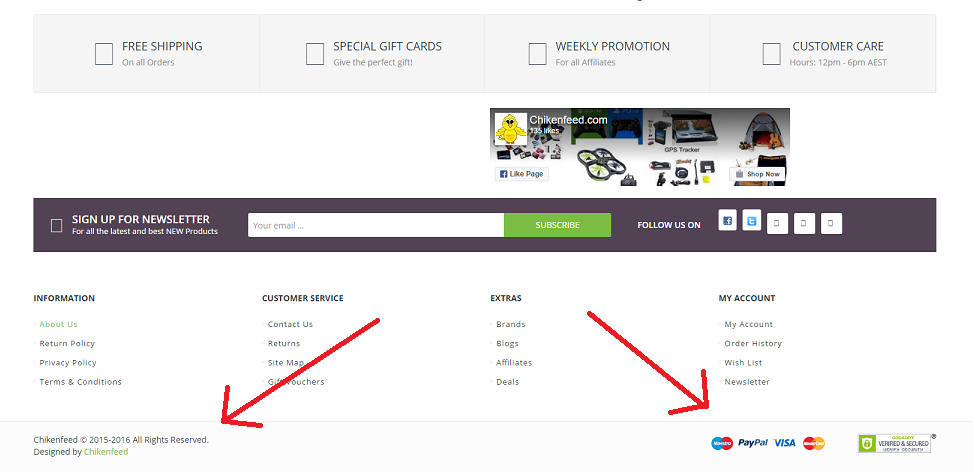 Editing the Footer in OpenCart
This is of-course if you don't have the option to edit copyright  and the powered by slogan in your theme.
If you want to Edit the names and spelling of information links or copyright:
/catalog/language/english/common
then edit footer.php
The second, third, and fourth columns are usually defined in the /catalog/view/theme/themeXXX/template/common/footer.tpl file as well as the Designed by notification
https://www.templatemonster.com/help/opencart-2-x-how-to-edit-footer-links-and-copyright-notification.html
Other opencart articles HERE