Dental Clinic threat
First I would like to thank Wanttono.com for helping me make this public.
On the 24th of March 2022 at approximately 5 pm, I once again got added to this Whatsapp group chat.
Now, this isn't the first time, this has happened a few times and I had politely asked them to take me off the list permanently.
Today I was not pleased and I left some messages in the group asking them to stop including me as this gives out my number which is personal information to a lot of people, and I get threatened.
Anyone can see numbers in a group chat and that goes against privacy laws.
This is a dental clinic I had gone to for my teeth months ago and they should not be giving out my number in group chats or sending me group chats as this is unprofessional.
You see a lot of Easypaisa scams happen when your number gets out there and one person in the group chat can collect all these numbers.
I've had experiences where out of the blue I will receive a popup on my phone saying 5000 has been requested by such and such please accept to send funds, its also been on the national news.
I do not like that a business I am a customer or client of are just giving away my personal information like that.
So this time after I had told them to stop doing this, I get messages from 3 unknown numbers threatening me.
I have taken pictures and screenshots for the public and the Authorities.
these images will speak for themselves, they start in Urdu and I ask them to speak in English.
They tell me that I have left some message that was not good for them and then they threaten to come to my house if I ever reply.
I understand they might not be happy as after I said in the group chat to delete my number because as a business they should not be giving customer information out, others also asked to be deleted from the list.
I also understand that this business is just trying to do the cheapest communication as they can to keep in contact with customers but it's not good for the customer only themselves.
there are other better ways to communicate with your customers than just giving out all of your customer phone numbers to potentially hundreds of unknown people.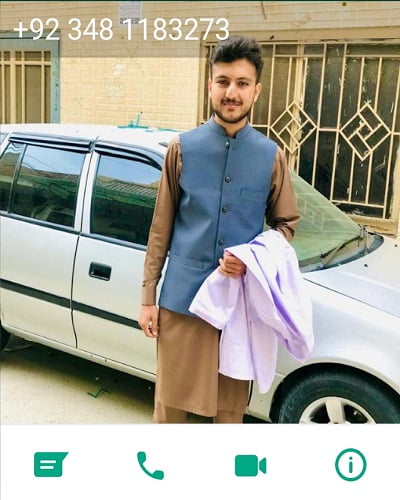 I really hope they understand with this article that it's not very polite or sensible to give out customer data and they will now know how we the customers and clients feel.
Writer: Confidential