Thin Slim watch
Thin Slim watch
Since the 2000's begun, Man has grown tired & board with Big heavy Watches.
You might try and say, hey we have smart watches now.
Smart watches have Not enough functions for all its down sides, especially the battery life, not mention the small screen and pathetic graphics.
So the only viable / reliable option is still a digital watch for functionality and analog watch for the looks 🙂
Thinnest dual display watch
The thinnest dual display Watch in the world, both Analog and Digital under 10mm case thickness is pretty impressive for now.
Slim Stainless Steel Watches for Men with Dual Display, quality watches for men, Best Dual Display Watch, Slim Waterproof Sport Watch, Stainless Steel Dual Display Quartz Watch,
SINOBI brand Chronograph Quartz double Movement – Model Number: 9368 = Case Thickness: 10mm
https://www.aliexpress.com/item/32814428167.html
Casio AMW-830 = Case Thickness: 11.7mm
https://www.casio-intl.com/bd/en/wat/watch_detail/AMW-830D-2AV/
Casio AW80D = Case Thickness: 12mm
https://www.casio.com/products/watches/sports/aw80d-1av
Thinnest digital watch
SANDA 3ATM Waterproof Super Slim Men Digital Watch = Case Thickness: 9.5mm
https://www.aliexpress.com/item/33061971311.html
CASIO A700WG-9A = Case Thickness: 6 mm
https://store.beforward.jp/detail/Watches/Mens-Watch/PA30993233/
CST-01 E Ink watch = Case Thickness: 1mm
https://www.digitaltrends.com/wearables/production-issues-thinnest-watch-kickstarter-backers/
Thinnest digital watch
Ultra-Thin Casual watches men's 2020 Fashion = Case Thickness: 6.5mm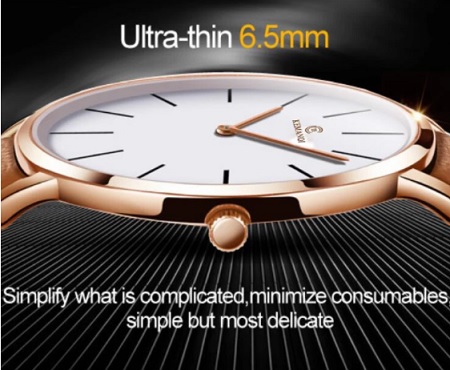 https://www.aliexpress.com/item/4000366257870.html
Citizen STILETTO AR3074-03A Eco-Drive = Case Thickness: 5mm
https://www.citizenwatch.com/us/en/product/AR3074-03A.html
Citizen Eco-Drive One = Case Thickness: 3mm