Go-daddy has transferred my domain name without my knowledge to PayPal.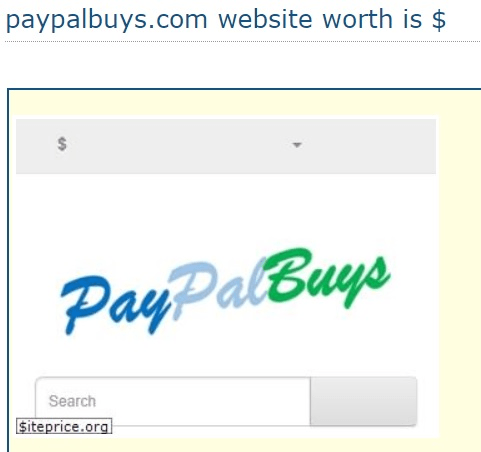 I have legally bought this domain and put a lot of money and time into building this website. I am the first owner and have owned this domain for 1 year and 4 months, I renewed it 4 months ago for another 2 years, I have had a full functioning e-commerce website & SSL on it, etc.
I have screenshots and receipts of this and conversations with support who also find this very serious and complicated.
This domain is now not visible on my account and after reaching out to customer support, I have been informed that it has been transferred to someone else's account without my knowledge and permission.
I have not initiated nor confirmed this transaction which they said was 5 days ago, in fact, I was not even aware of this until today as I have not logged in for the last month.
It's very suspicious that PayPal has illegally taken this domain and if PayPal wanted it so bad then why is it for sale right now. Why has Go-daddy then parked it for sale if Go-daddy has transferred it to them?
I have had and still have two factor login security so this must have been done by someone with access from within Go-daddy.
It would be highly impossible for someone to hack my account and my phone to get access to my 2 factor authentication.
This Domain Theft is unlawful entry and theft of my property, which Go-daddy is responsible for and server records and login details will prove as such.
There is no verification email on the admin email for the transfer either, no link to confirm the transaction, no info for where it's been transferred to.
I am devastated and would like to speak to someone in charge with authority to explain how go-daddy can violate my rights and privileges and let trust security and contract bounding property be handed over to clearly criminals.
What has times come to when I man/woman can't even go on a holiday without worrying that Go-daddy will sell off his domains behind his back, or whatever the case may be here.
Does anyone have any guidance for me?
Has anyone ever experienced such a thing?
Below is the link to the NATIONAL ARBITRATION FORUM case that happened without me.
https://www.adrforum.com/domaindecisions/1865500.htm
Truths and facts from my side below. (replies I would have made if given the chance)
Paragraph 4(a) of the Policy requires that Complainant must prove each of the following three elements to obtain an order that a domain name should be canceled or transferred:
(1) the domain name registered by Respondent is identical or confusingly similar to a trademark or service mark in which Complainant has rights; and
If a domain name can be sold legally and i.e. purchased legally then it is owned legally.
From ICANN – From GoDaddy – Therefore owned legally by the purchaser. words can not be purchased and if so should not be for sale and advertised so by registrars, if PayPal cared and was invested in the words Pay and Pal or PayPal then they should have legally purchased them in order to legally own them as they claim to. (that's what Fair is) #fairness
(2) Respondent has no rights or legitimate interests in respect of the domain name; and
This is false claims and lies for their obvious agenda.
Respondent (me) has every right to the domain name in question unless ICANN and the registrar were selling stolen or illegal goods and services. i.e. blame does not fall on the purchaser.
I have a legitimate interest in respect to the domain name that's why I have purchased and spent money on the development of the domain/website, even if my web developer made mistakes. (which were addressed and corrected in full when requested by the Complainant) my goals for the domain name in question were not even set yet as I could have sold the domain or started a store, developing the site was needed in both instances.
I was a customer/client of the Complainant which they fail to mention in this hearing for obvious reasons like misleading and cheating as big corporations do against small individuals.
Because if they had, then the Panel (James Bridgeman SC) would read the terms of use of PayPal. and realize saying "that Respondent is not affiliated with Complainant in any way. Respondent is not licensed by Complainant to use Complainant's PAYPAL mark; that Respondent is not an authorized vendor, supplier, or distributor of Complainant's goods and services; and that Respondent has not used the disputed domain name in connection with a bona fide offering of goods or services because Respondent is using Complainant's trademark without authority to advertise goods on his website" is utterly wrong, misleading and false.
You see as a Customer of PayPal for many years, I have provided them with a lot of business using their services personally and also have used their services for selling goods and services on other domains I have owned. (which they have provided me with great happiness, like the PayPal payment platform services for e-commerce websites) which was also implemented in this website in question. in fact, I was a very loyal customer and used only and solely their online payment services my whole life. So Yes, we were in a relationship, in a deep and meaningful relationship.
(3) the domain name has been registered and is being used in bad faith.
The Domain Name was Not registered and being used in bad faith.
How could the Complainant (PayPal) know such things when they did not even bother to ask the Respondent (me).
In fact, I had told them I only solely used their services and promoted only them as I had been a long-standing customer of PayPal and was even planning to apply for the partnership program they had if I decided to go the e-commerce route with the domain in question. But of course, they left all this out in order to coerce the Panel (James Bridgeman) didn't they?
It was then they decided to Lock and Block my PayPal Account/s and attempt to steal my domain name / website from under me.
Now tell me? Who is doing what in BAD FAITH?
Image of the claim proceeding below: