Wiseling New Website -moved to .UK extension – Is back Online
On the 5/05/2021 Wiseling website is back saying sorry for the inconvenience, but still no video or News/answers from Matias Lappo and Elias Mattila to be seen.
Here's a look at the New website Dashboard, so far no sign of my funds from the old website.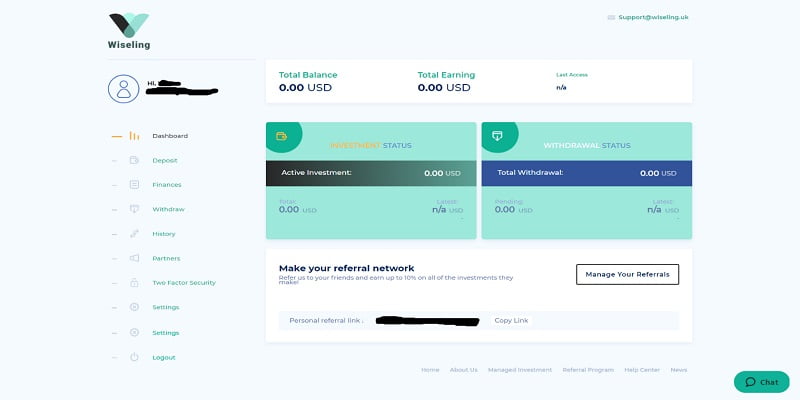 Correction: one day later on the 6/03/2021 Wiseling.uk is now also DOWN!
WISELING SURE ARE PLAYING GAMES WITH ITS VICTIMS HEARTS.
Update:
On the 9/3/2021 wiseling.uk is back online.